Sizing up the Ford Explorer with its Class Competitors

When it comes to choosing the right SUV for you and your family, Apple Ford Lincoln has your back. That's why we've taken some time to research how the all new Ford Explorer stacks up against the competition. For comfort, cargo versatility and onboard technology - Explorer is the clear winner.
Ford Explorer vs. Kia Sorento
No one likes to be left behind. In the Ford Explorer, you'll have room to bring everyone along thanks to safe seating for up to seven passengers. In Kia Sorento, however, two people will have to wait the next trip out at home since it only seats five.
With a towing capacity of 5,000-pounds, Explorer doesn't just allow you to bring more people, but more with you as well. The camper will have to stay home if Kia Sorento is your vehicle of choice - its towing power taps out at 2,000 pounds.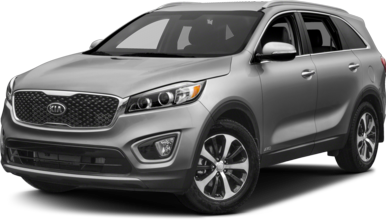 Ford Explorer vs. Honda Pilot
Thanks to 21-cubic-feet of cargo space, you can bring along that extra bag of luggage or equipment when you choose Ford Explorer. The cargo space in Honda Pilot is nearly four cubic feet smaller, meaning that extra set of golf clubs will have to stay behind.
No matter where you're headed, passengers will travel more comfortably in Ford Explorer, whose 40-inches of second row legroom is far more vast than what you'll find in Honda Pilot.
Ford Explorer vs. Toyota Highlander
If you're bringing along your small watercraft or trailer of cargo, you'll prefer Ford Explorer. That's because Toyota Highlander's towing capacity is a paltry 1,500-pounds compared to Explorer's 5000-pound hauling power.
Looking for the latest in onboard technology to assist you along the way? Ford Explorer is outfitted with Ford Sync technology that gives you unparalleled command of your custom audio playlists, navigational coordinates and traffic conditions without taking your hands off the wheel.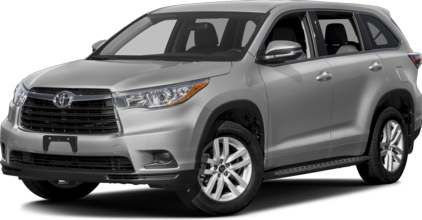 The only way to truly experience the superiority of the all-new Ford Explorer over its class competitors is to get behind the wheel. That's why we invite drivers from across the region to visit Apple Ford Lincoln today to explore terrific finance offers on our vast inventory of new and pre-owned Ford Explorer SUVs.